---
The Hamburg Marathon 2001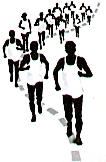 On 22 April 2001, three friends started at the Hamburg Marathon. From left to right: Dirk Hensel, Dirk Fleischer, two little ones of the support crew, and Andreas Stohl.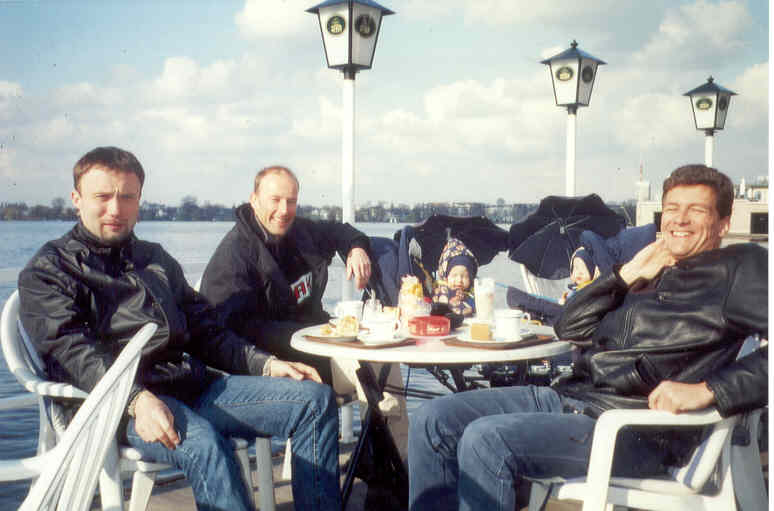 Of course, during the preparation phase nutrition was important. We decided for a well-balanced diet, containing lots of carbohydrates.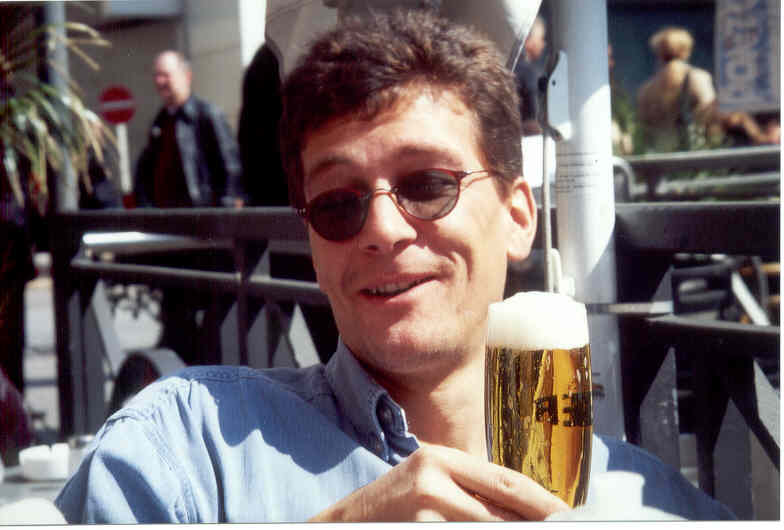 A little excited after receiving our starting numbers.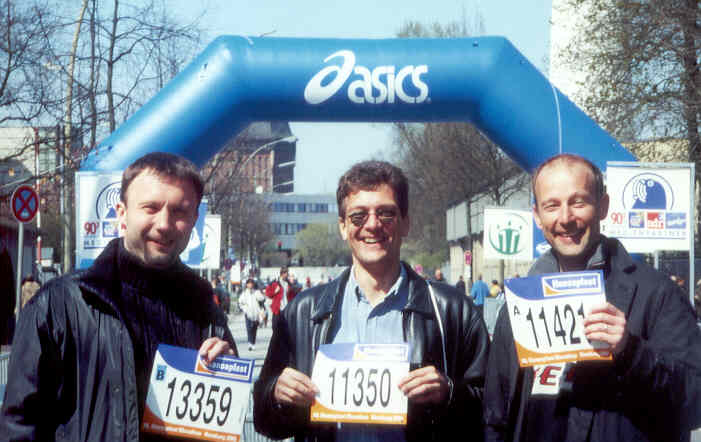 On the track...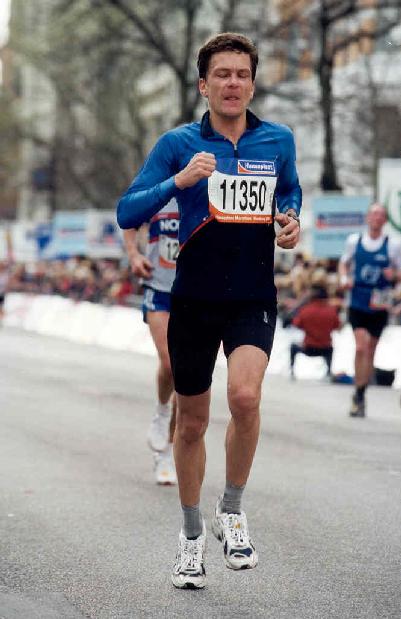 The thorough preparation paid off. Heroes! The proud medalists gather to celebrate having finished the 42.195 km.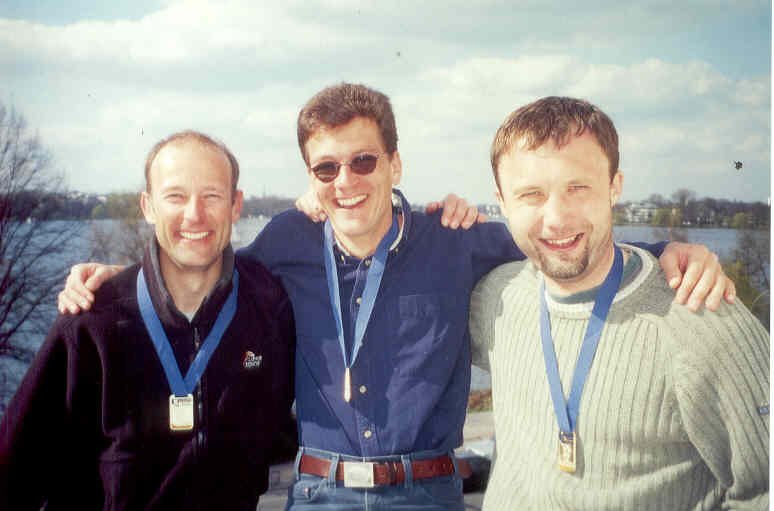 None of us succeeded to win the competition (strange, isn't it?), but we were all satisfied with what we had achieved. Our times:
Dirk Fleischer: 3:11.22
Dirk Hensel: 3:58.37
Andreas Stohl: 3:08.47
What are our next aims? To run the Berlin Marathon on 30 September. And to be faster!
---
Back to Andreas Stohl's Home Page
Last update: 10 July 2001