Pictures from the construction period: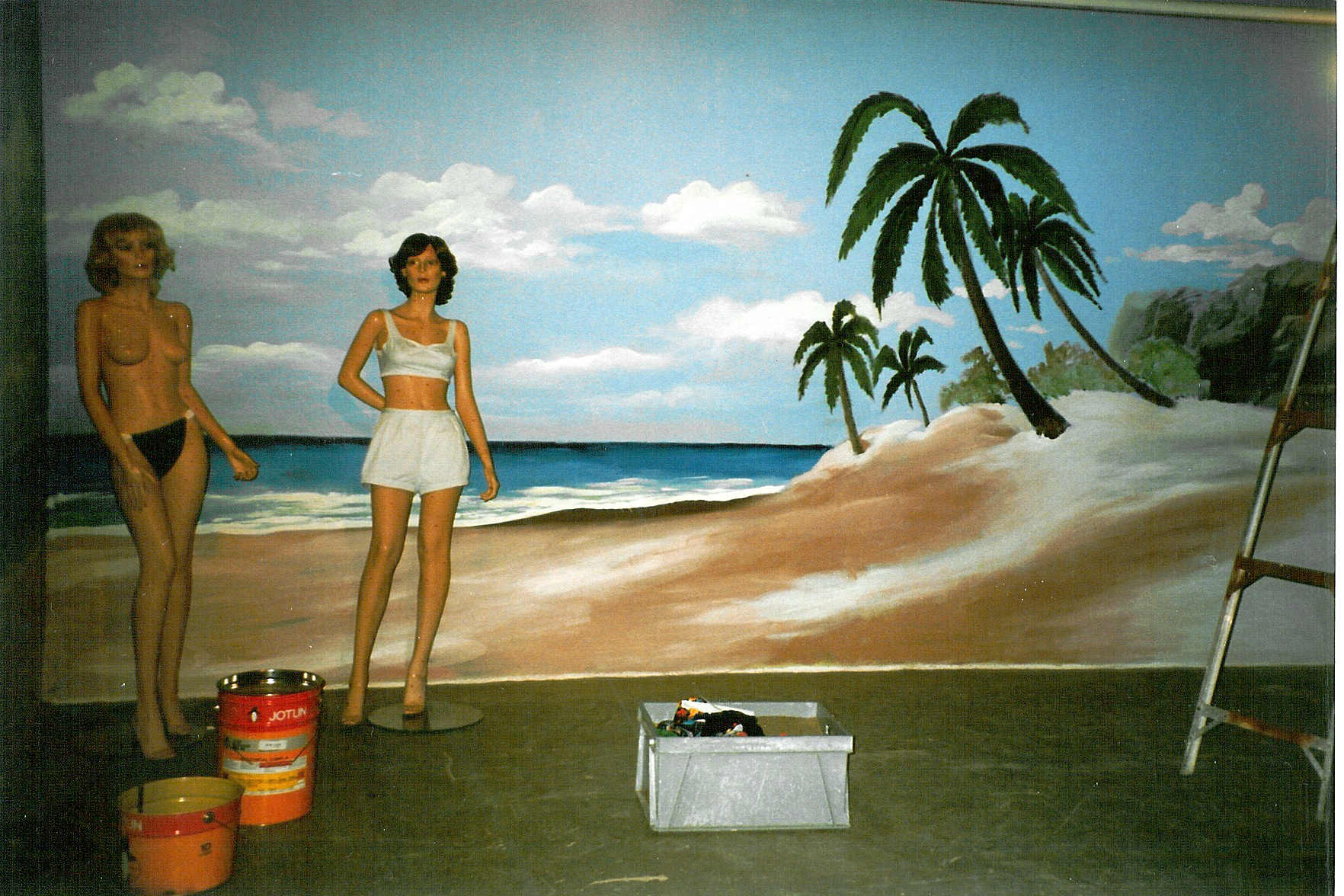 Hawaiian beach at NTM. Remember sunscreen when sunbathing!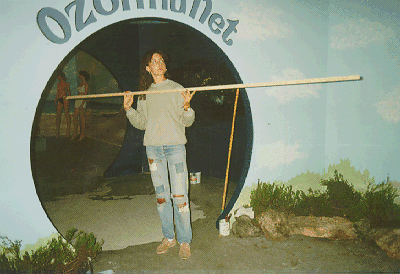 Formation of the Antarctic ozone hole.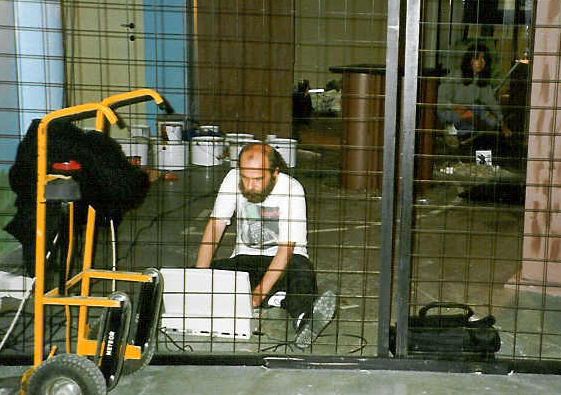 Rolf Haugen deeply concentrated testing his home-made UV and ozone instrument that provides real time ozone and UV data. Today he is employed at NILU.
.
"Deilig er den himmel blå"
(The wonderful blue sky) - an exhibition on environmental issues
In 1992 Ellen K. Henriksen and I were engaged by the University of Oslo and the Norwegian Museum of Science and Technology (NTM) to plan and set up an exhibition at NTM. The topics were UV radiation, the ozone layer, and the greenhouse effect. We decided to put our Master work aside for half a year, and with fabulous help from colleagues, family and friends we started the work. After 6 months a big exhibition hall was converted into forests, atmospheres, ozone holes, and beaches.
The multi-talent, Per Einar Arnstad, was responsible for wall paintings and illustrations, whereas Ingolf Svendby built most of the interactive models.
The booklet "Deilig er den himmel blå" was published parallel to the opening of the exhibition.
| | |
| --- | --- |
| | |
| Opening of the exhibition: Øgrim and Ormestad served self-made ice cream. | Where is the temperature highest: inside or outside the greenhouse? |