Pictures from the ice camp: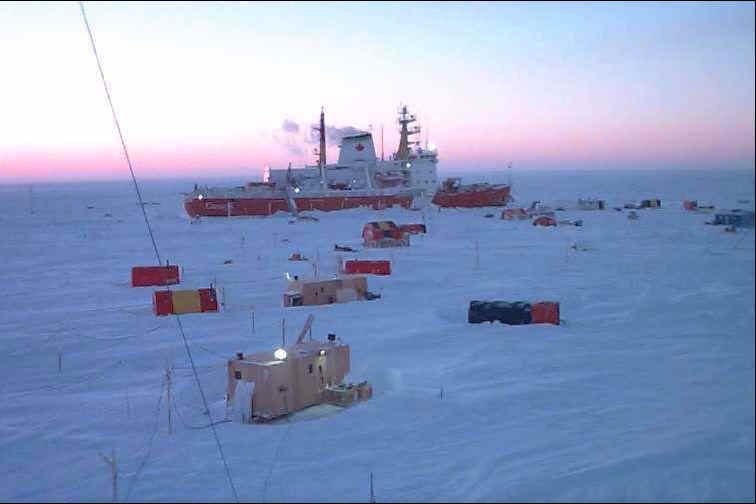 SHEBA ice camp. The ice breaker Des Groseilliers served as our home during the project.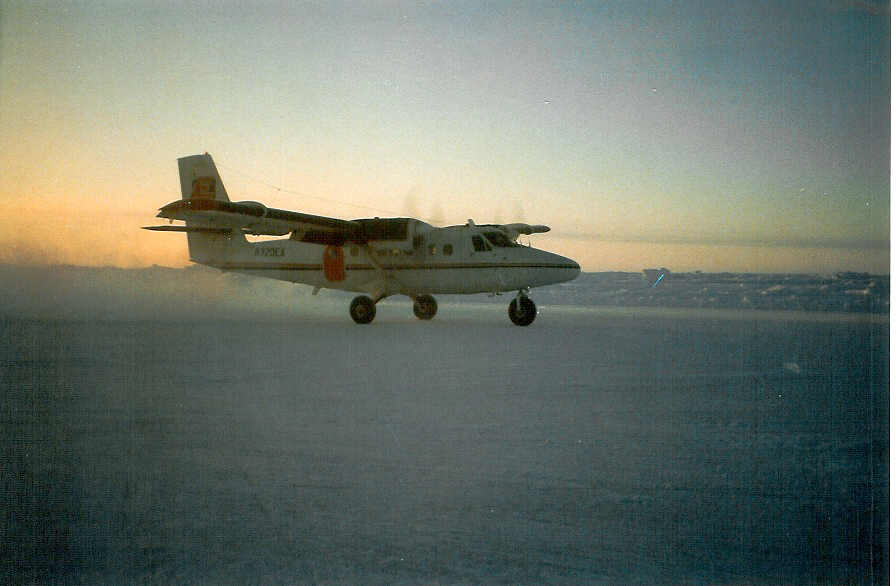 Sheba international airport. The Twin Otter used approximately two hours from Deadhorse (Alaska) to the camp.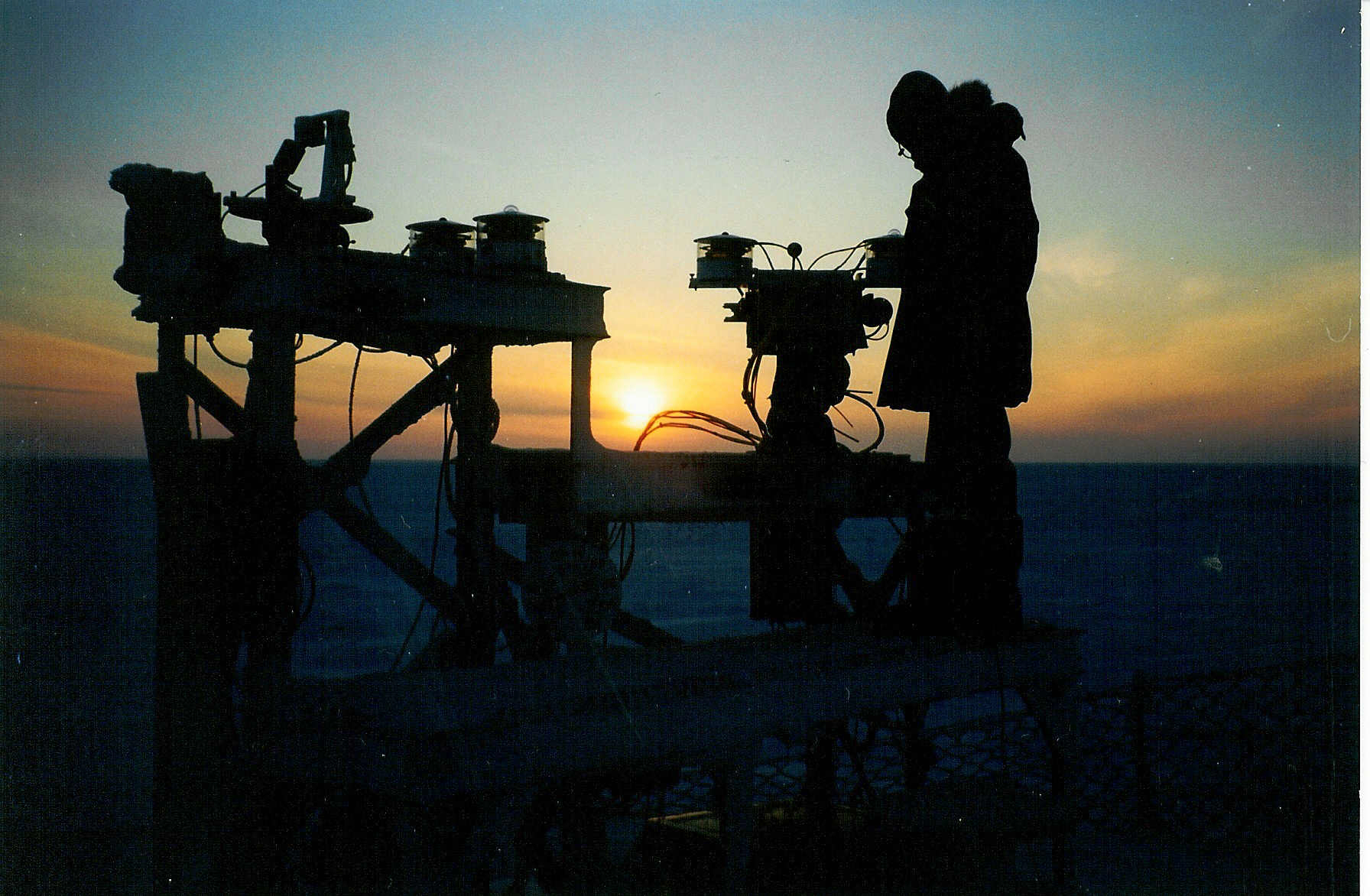 Inspection of the instruments.
SHEBA
Surface Heat Budget of the Arctic Ocean
In 1998 I participated in the SHEBA project in the Arctic Ocean. From October 1997 until October 1998 a big icebreaker (Des Groseilliers) was frozen into the perennial icepack and served as a floating research station. Scientists at the ice camp studied the atmosphere, ocean, sea ice, and snow cover, to determine how these media interact through the surface heat budget.
I was engaged by ARM to run the HRPT satellite receiving station, make balloon launches, and perform data quality control of ARM measurements.
Travel story in "Fra fysikkens verden" (Norwegian)
Leisure time......
| | |
| --- | --- |
| | |
| Every day we were served two- or three-dishes lunch and dinner. The Arctic life was really hard…. | A selection of balls used in SHEBA international golf tournament. Due to possible polar beer attacks the tournament was arranged indoors. |