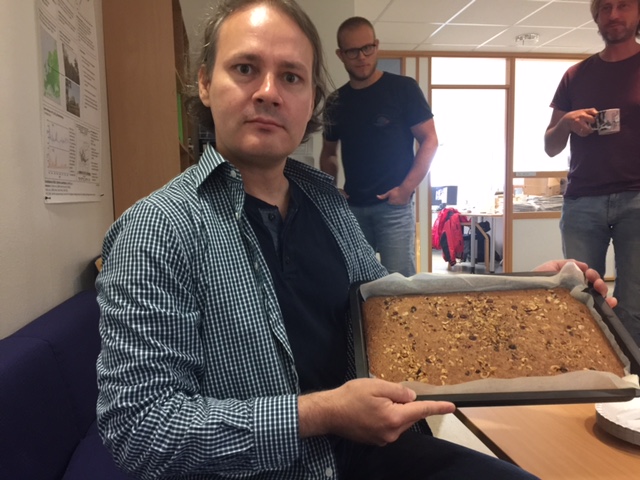 18-08-2017: Espen looks suprised by his cake !!! 25-08-2017: Tove brought a cake for her birthday
.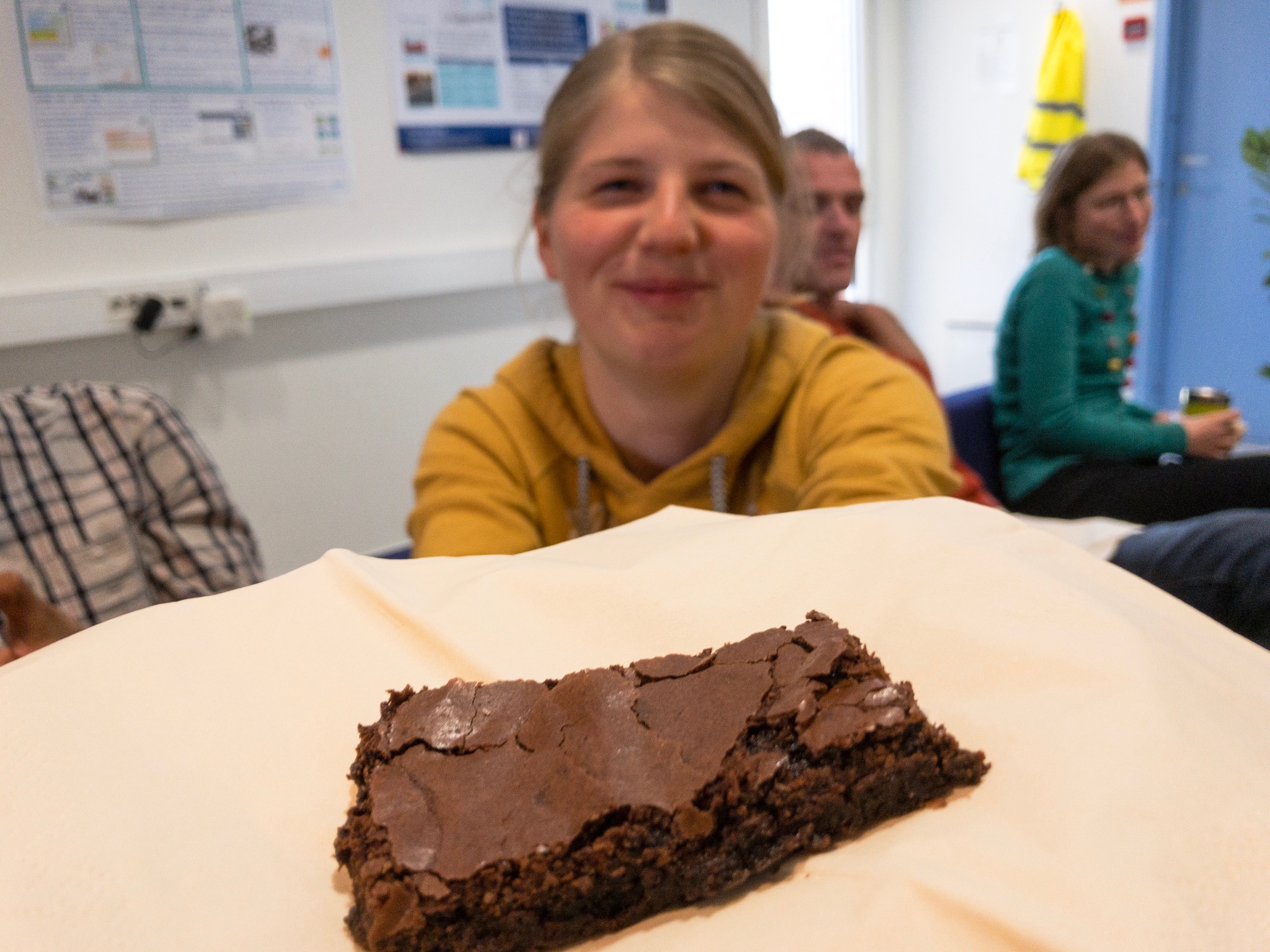 01-09-2017: Kerstin brought nice pasteries! 08-09-2017: Katrina looks really happy on the result!! 15-09-2017: Solveig plays with the camera!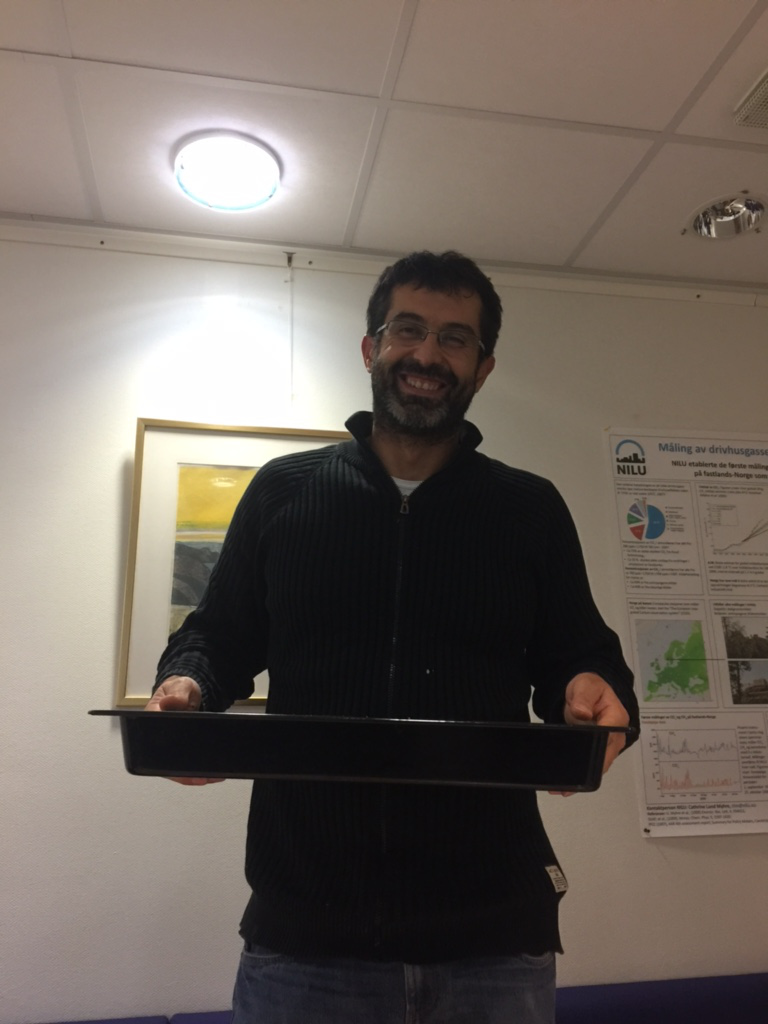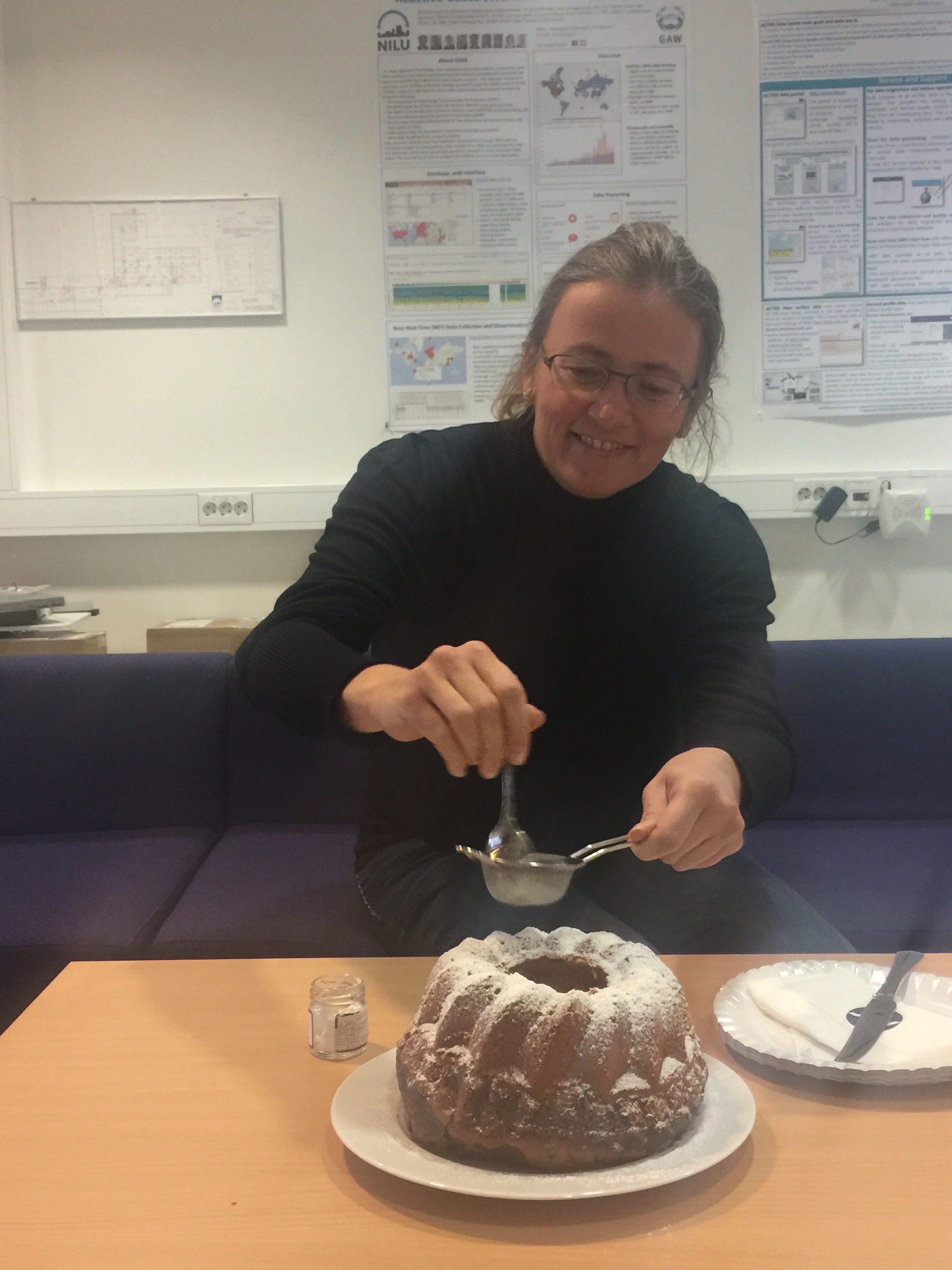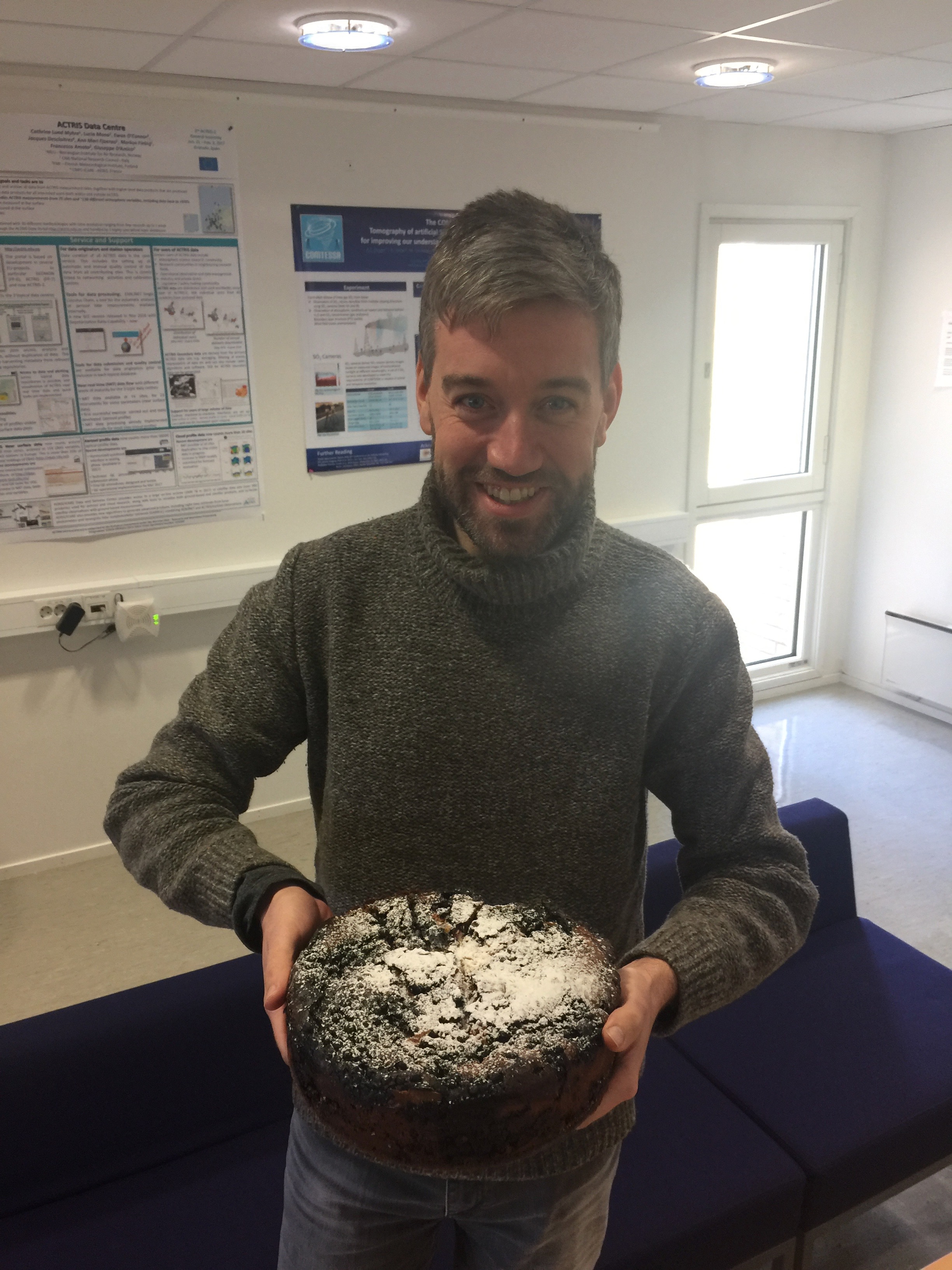 22-09-2017: Massimo, we can't see anything... 29-09-2017: Sabine's classic cake!!! 06-10-2017: Steven's black cake
.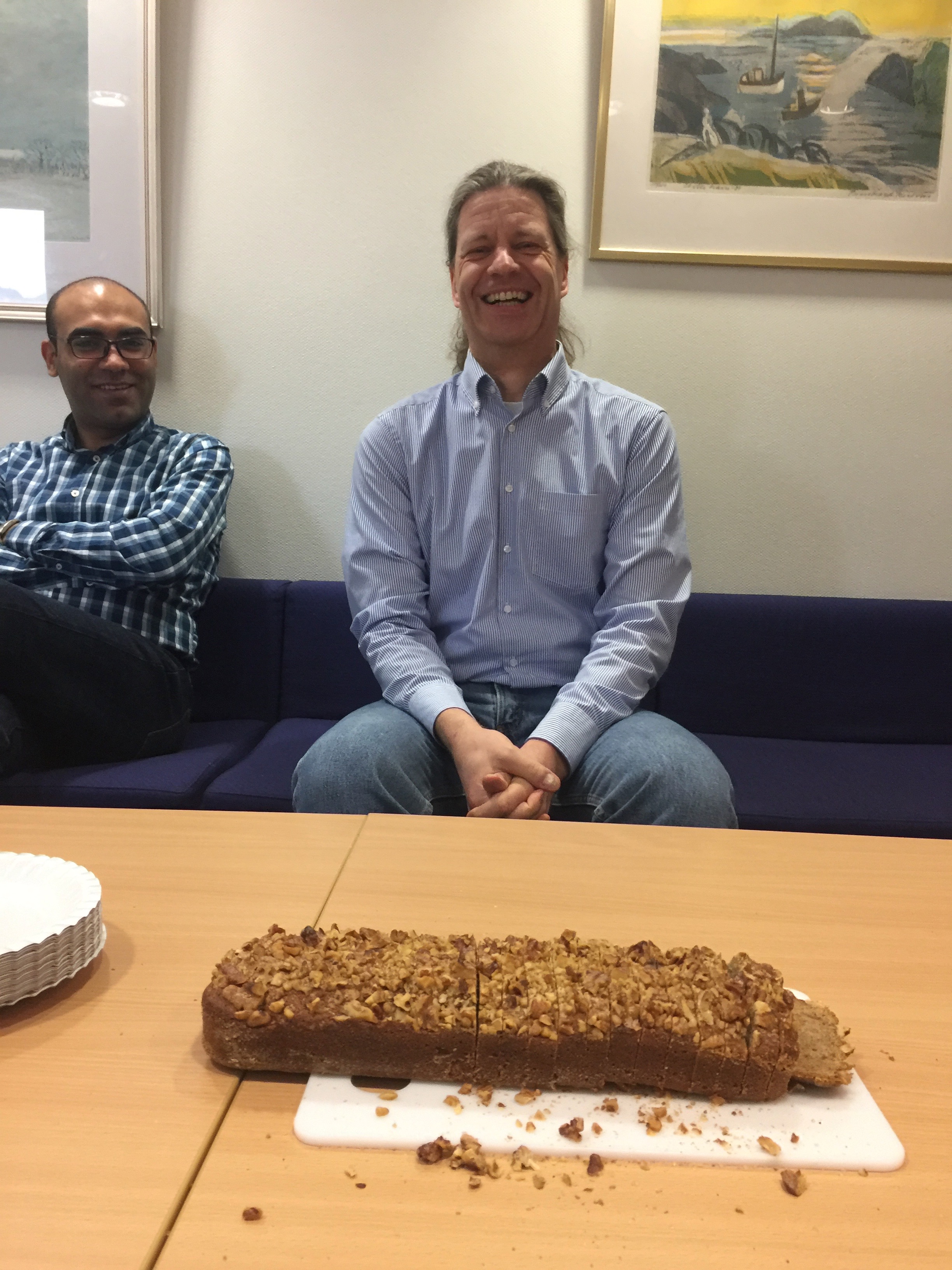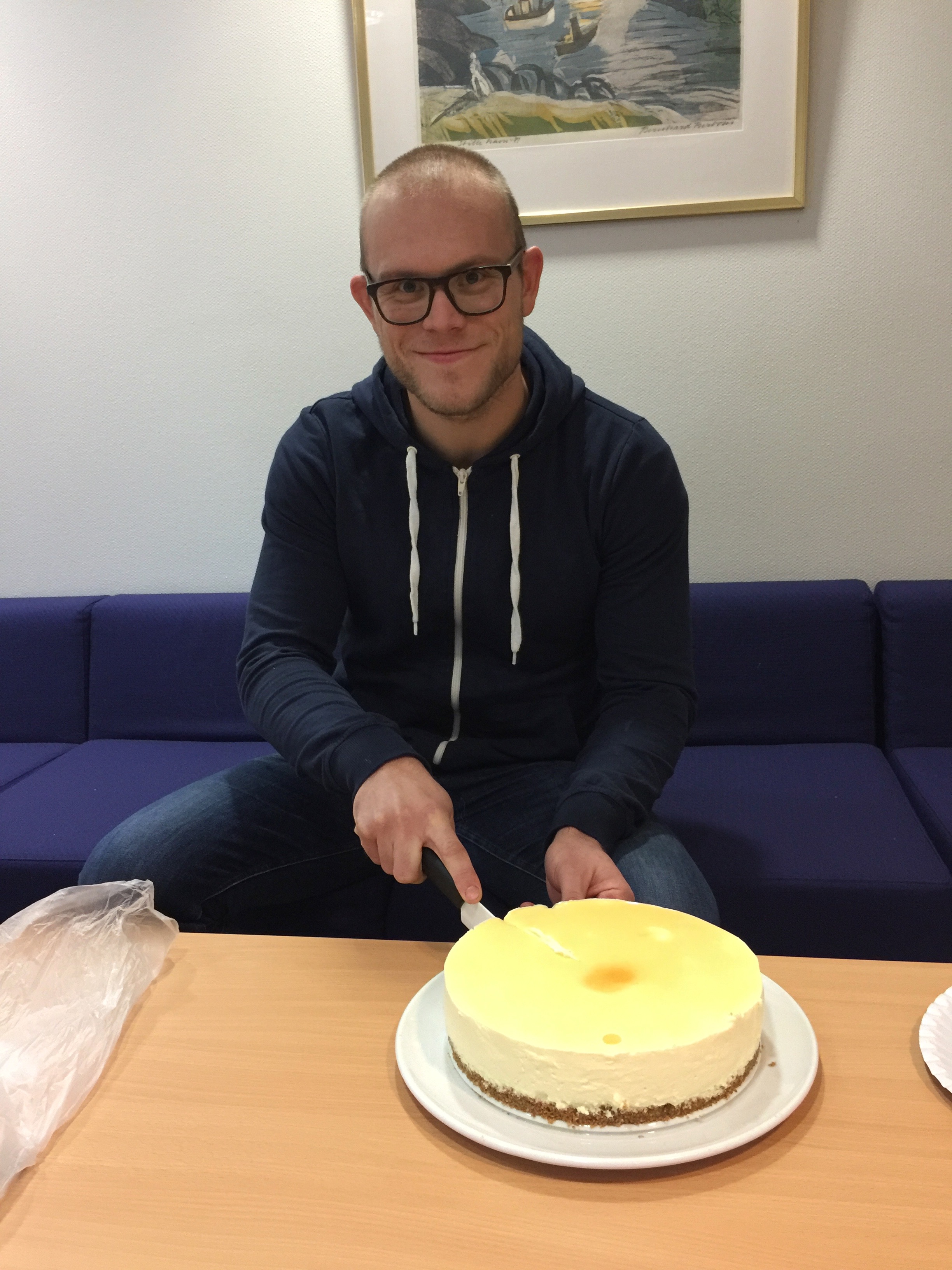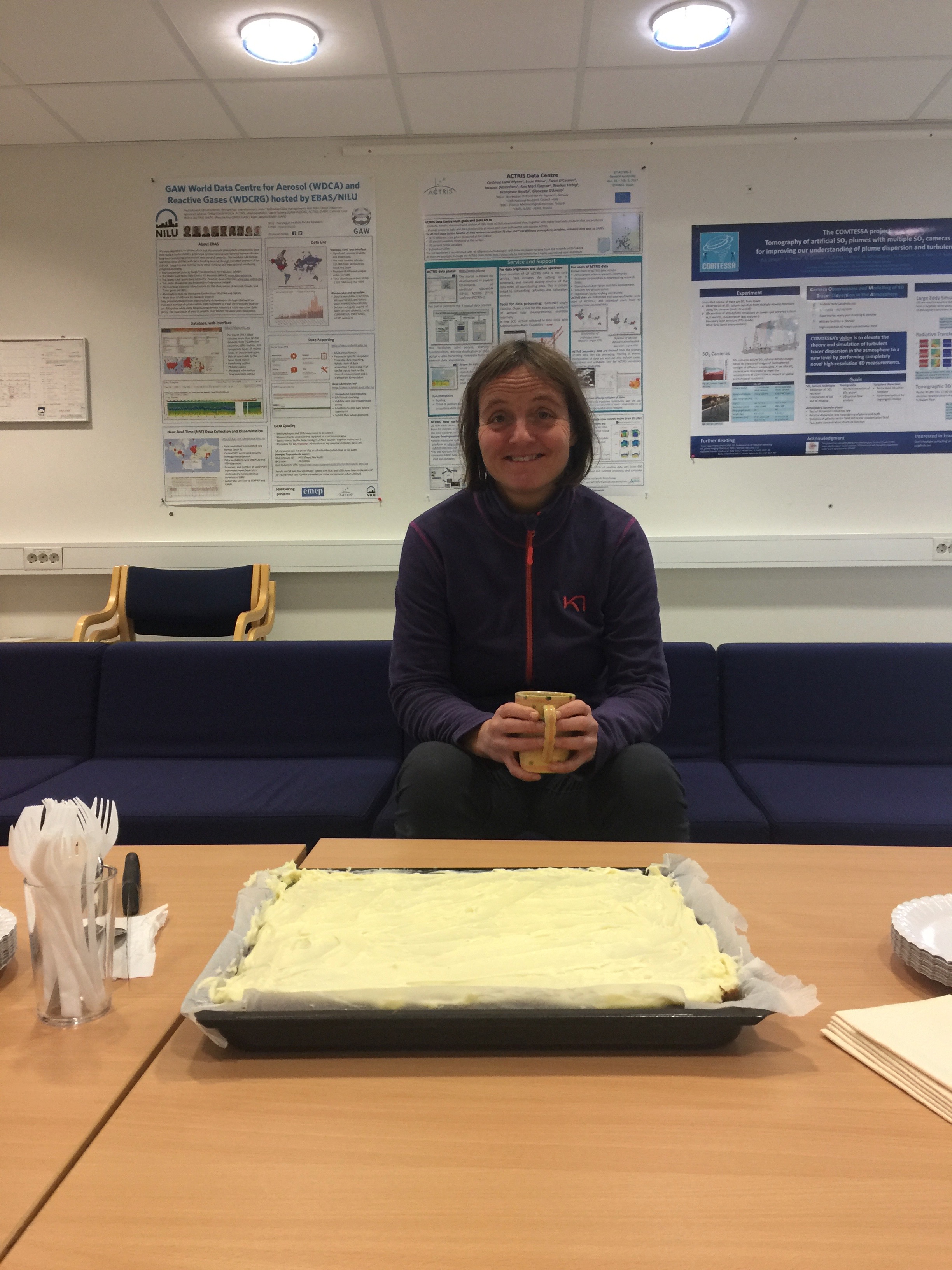 13-10-2017: Marcus's almond cake. 20-10-2017: Richard's (wife ;-) excellent cheesecake.
27-10-2017: Wenche's Norwegian carot cake!!! My favorite...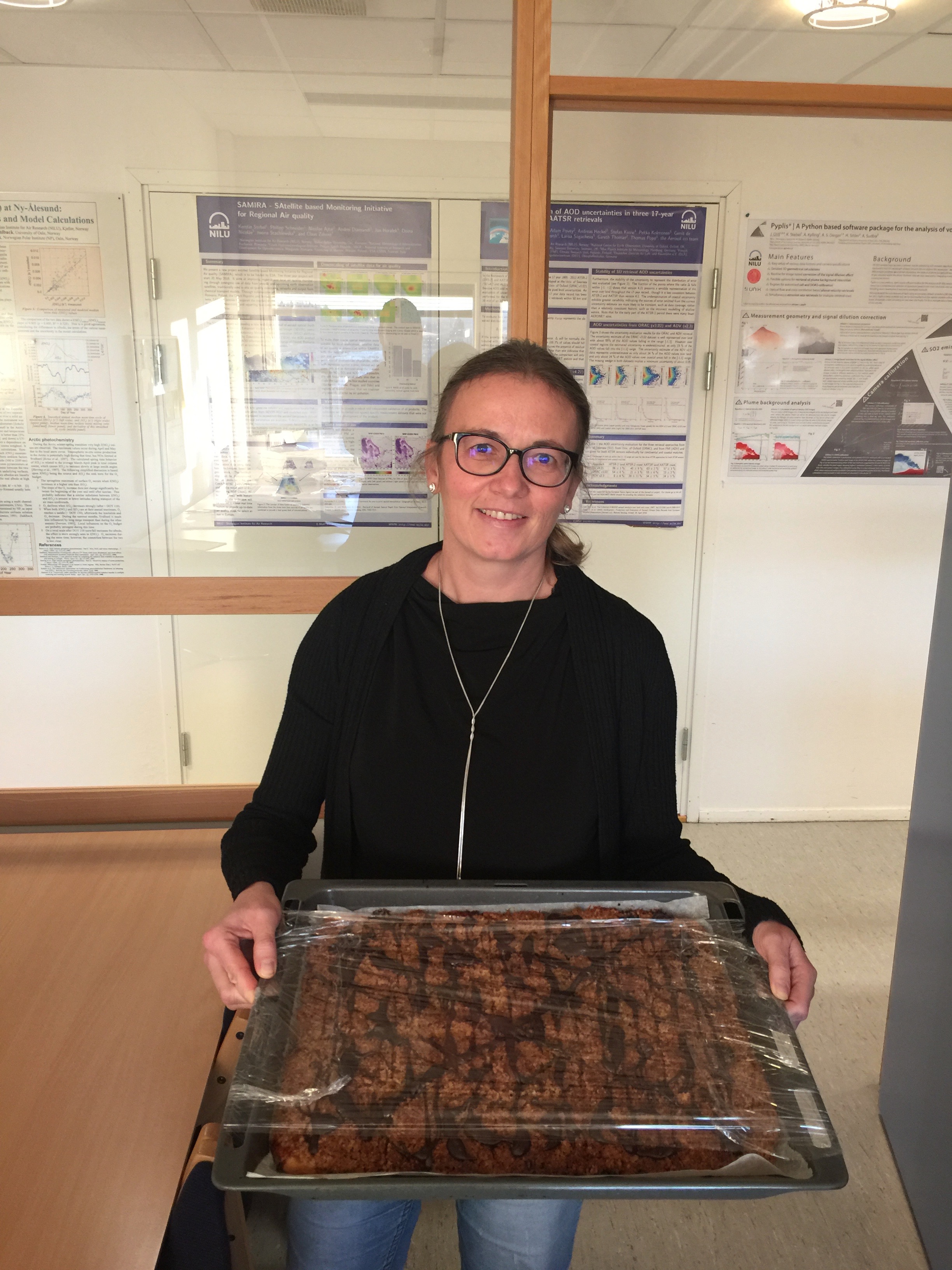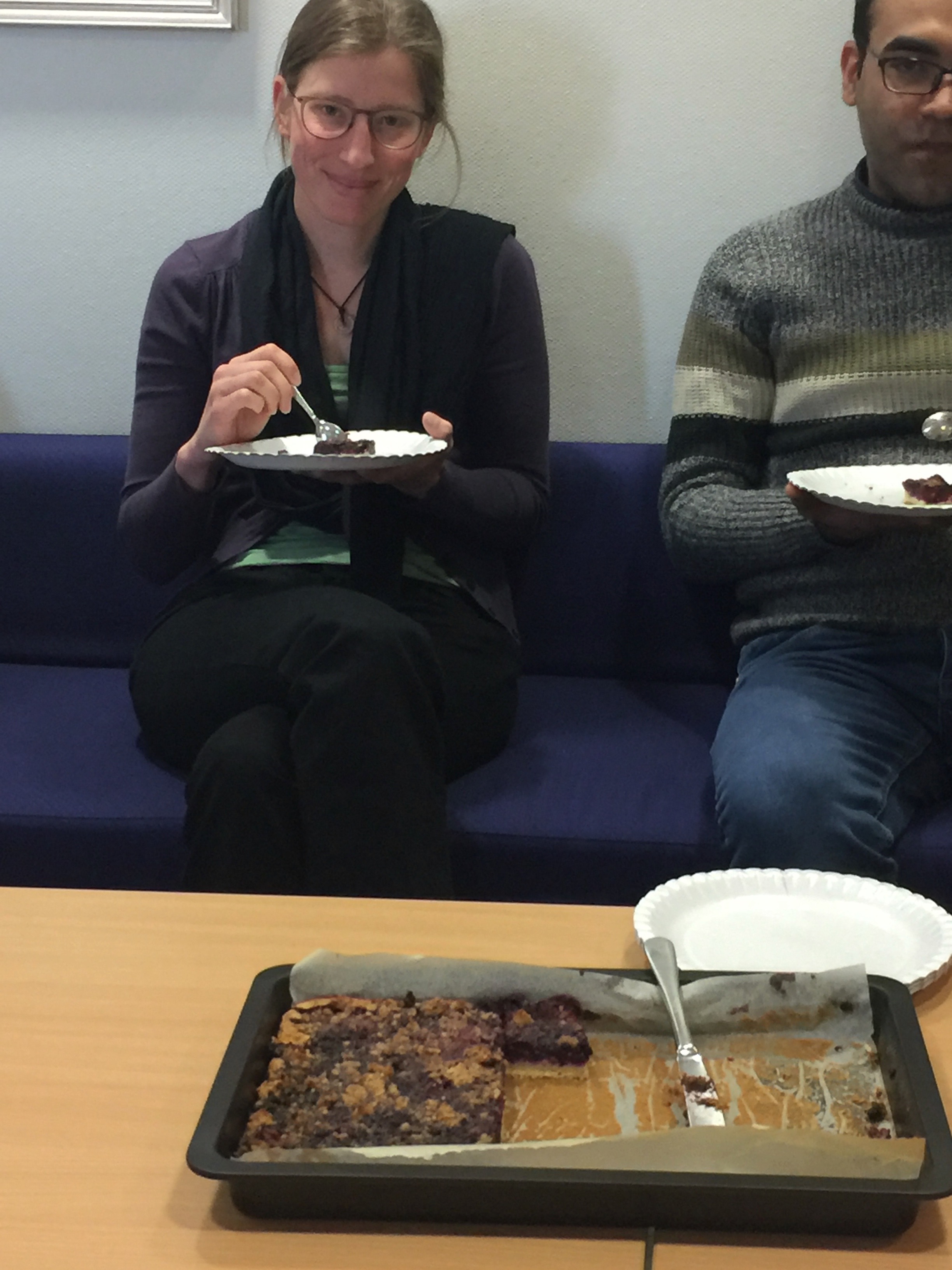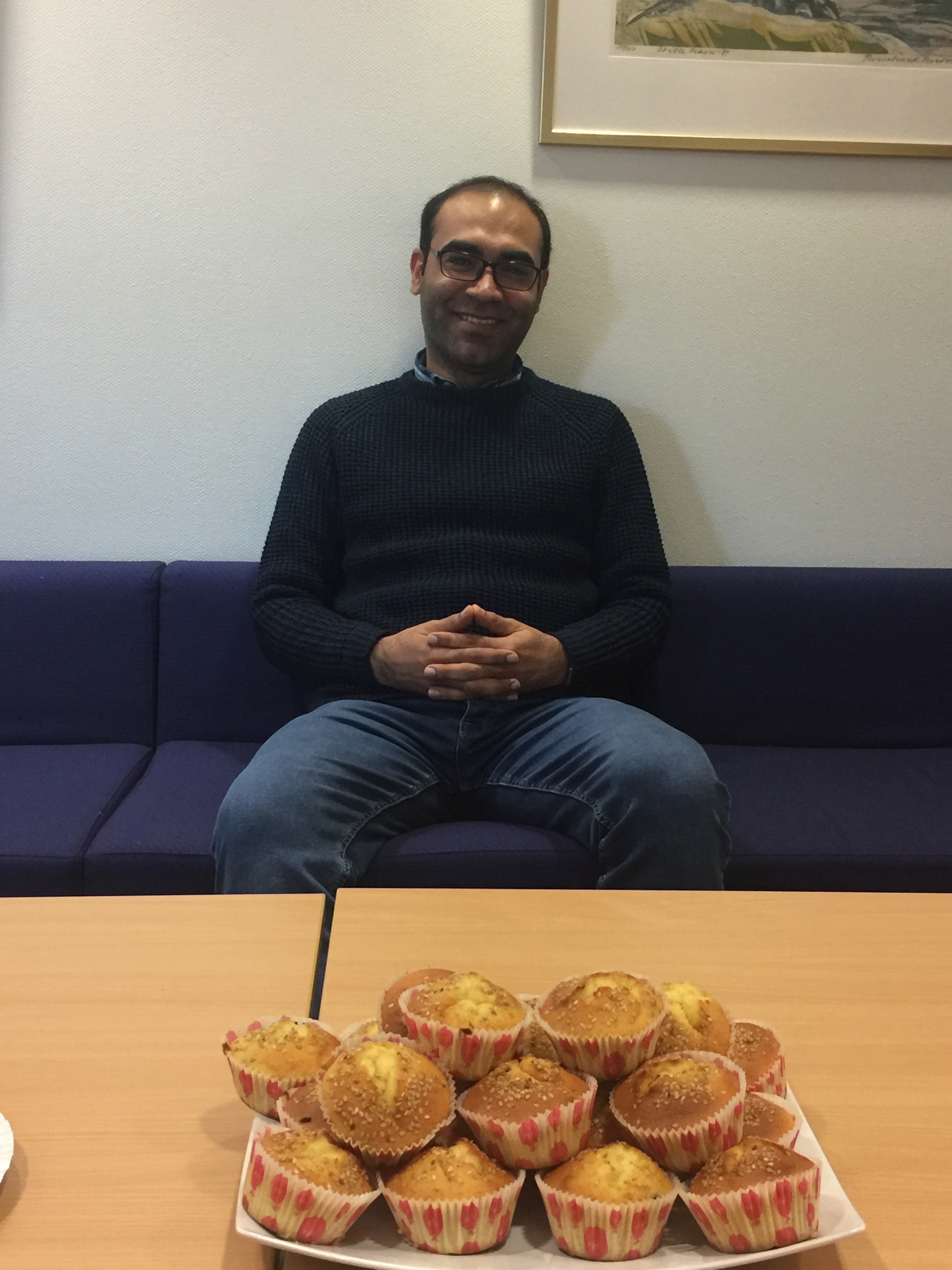 03-11-2017: Paul's (or Sabine's mom) Austrian cake! 17-11-2017: Christina picked wild berries... from the supermarket. 24-11-2017: Hamid's spicy cupcakes.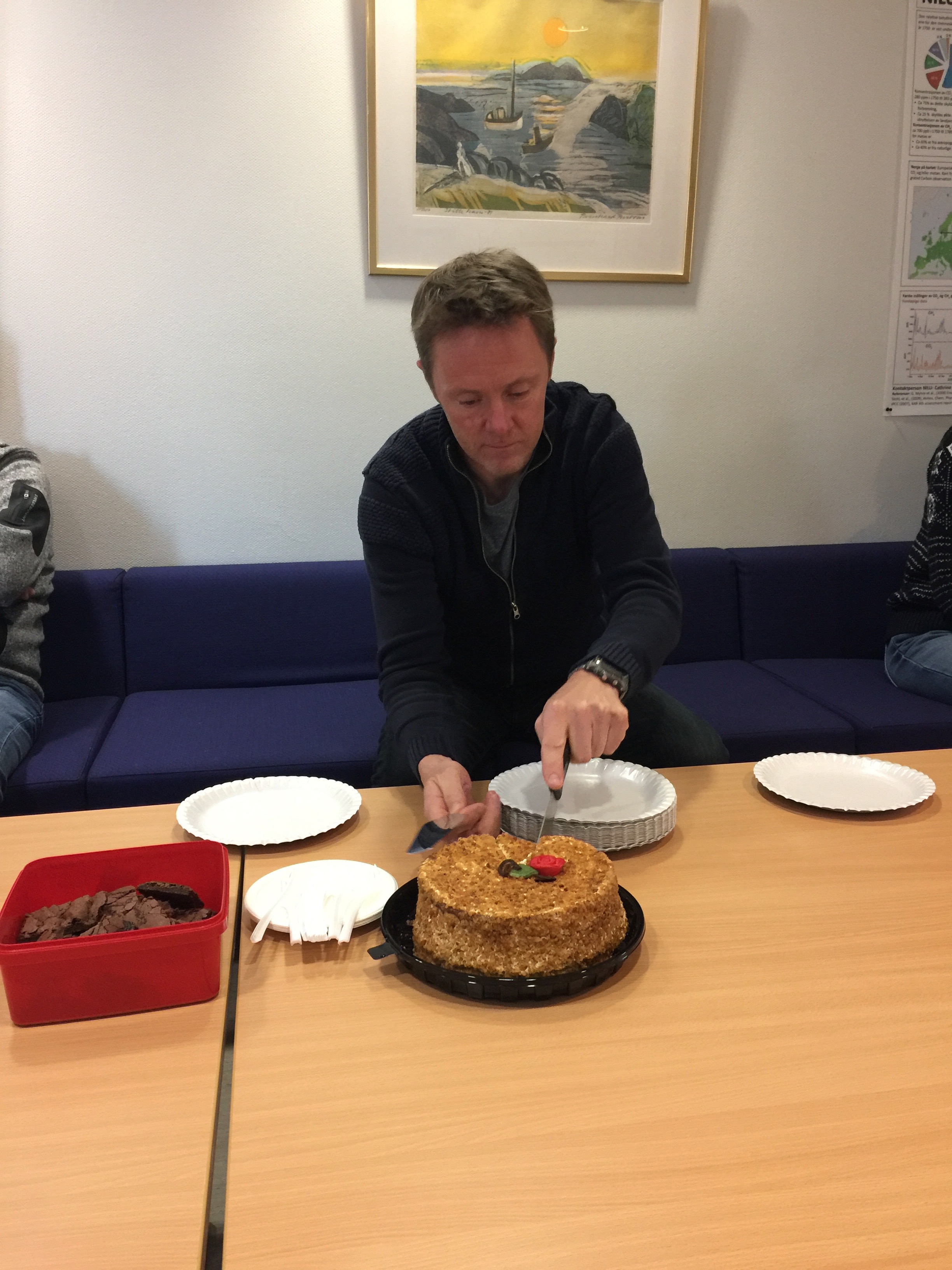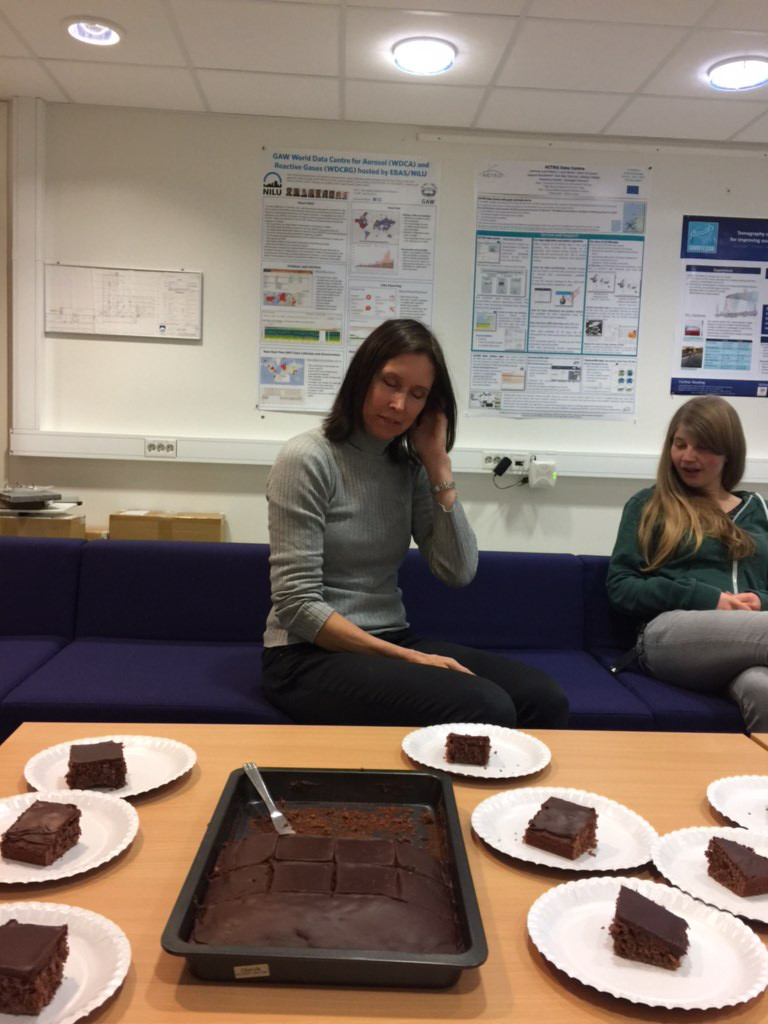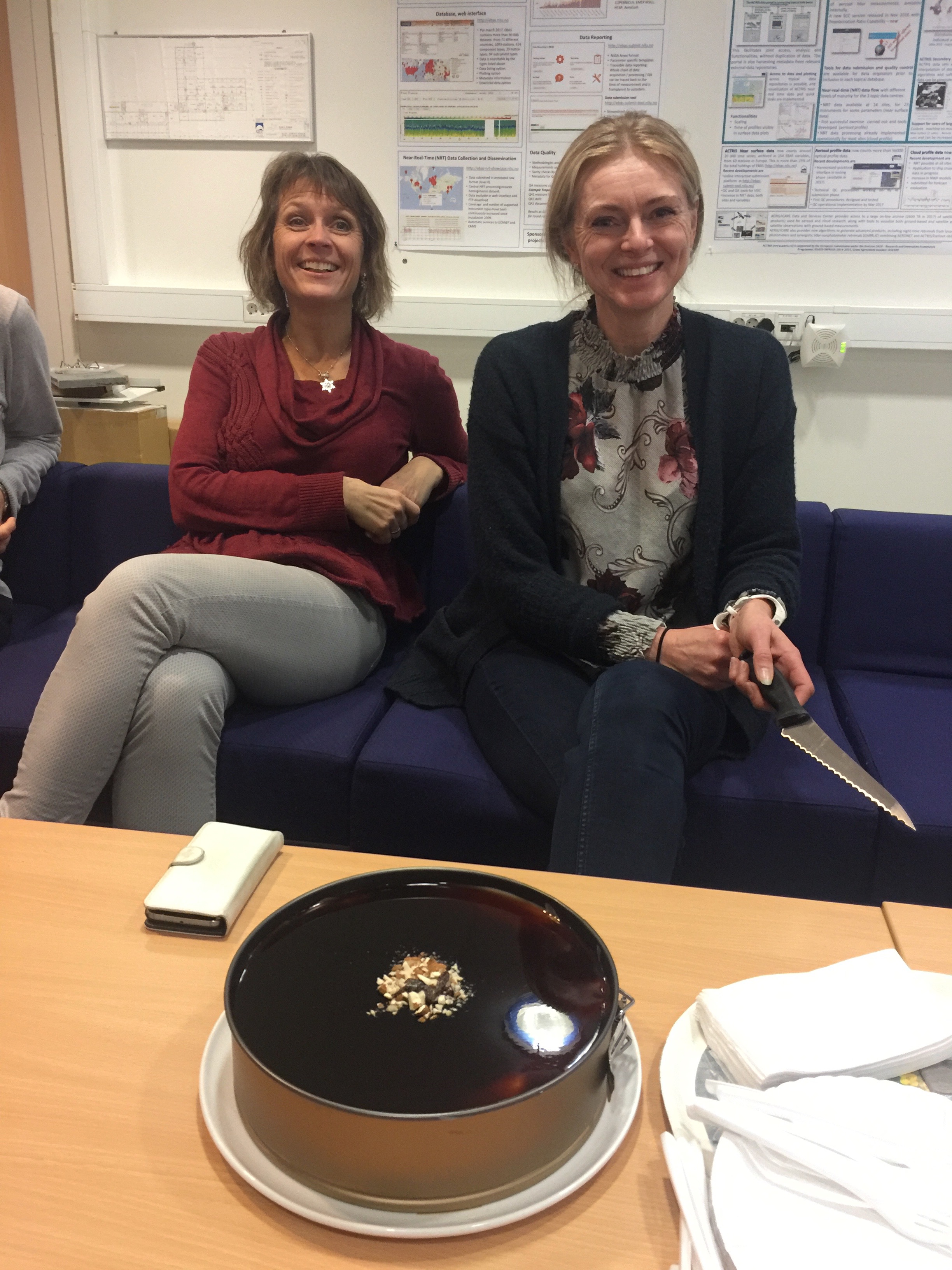 01-12-2017: Kjetil's effort to convince us that he is also a great cook. 08-12-2017: Tove's great brownies!
15-12-2017: Ann Mari's cheesecake. Light is mirroring
on top...